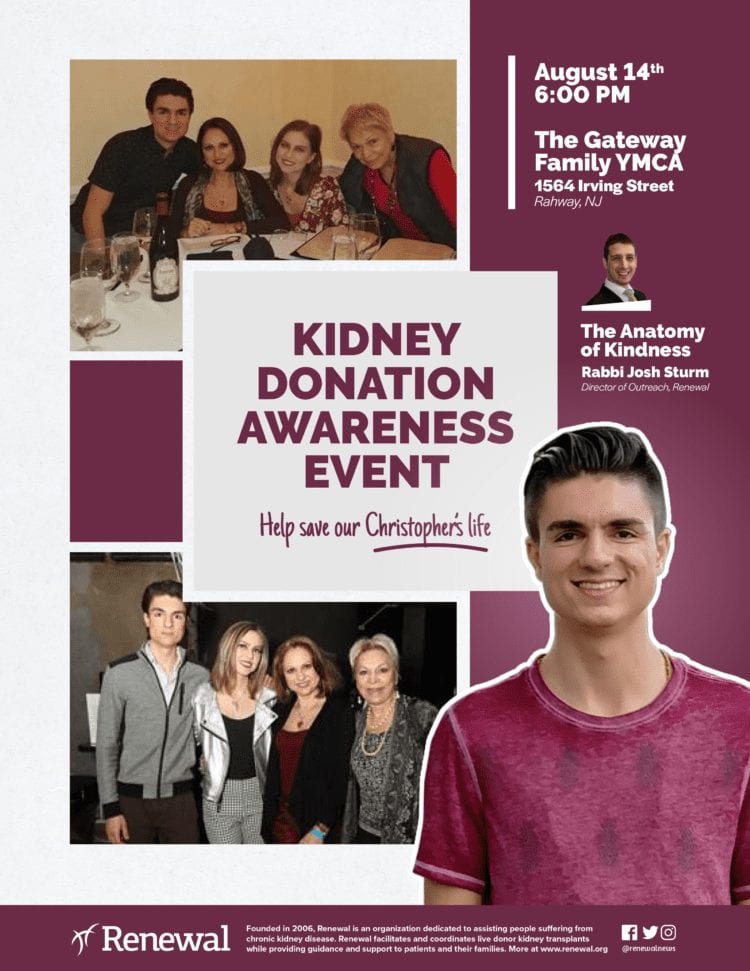 My son, Christopher Rybin, has End Stage Kidney Disease and desperately needs a life-saving donor kidney, blood type O.
Chris is the most caring, loving and giving person I have ever met. He never says 'no' to anything. Everyone loves Chris for his positive energy and for his willingness to help others and always making himself available even if he isn't, just because he loves to make his family, friends, and co-workers happy.
He is working with Renewal, a remarkable non-profit organization. They have found that an email campaign to be an effective technique, and it's best to cast as wide a net as possible.
To learn how you can save a life, or for more information about kidney donation, please call 718 431-9831 ext. 209 or email R23987@renewal.org. Renewal's website is www.renewal.org. All inquiries to Renewal are strictly confidential and are without any obligation. They can also put you in touch with others who have donated a kidney and are willing to share their experience. All medical costs for evaluation and surgery are covered by the recipient's insurance. Ancillary costs such as travel expenses and lodging, may be covered by Renewal.
Share this post to people with whom you email. You never know whether or not there is someone who will respond to this urgent need!
We will be holding an event for more information on Wednesday, August 14th at 6:00 PM at The Gateway Family YMCA Rahway Branch.
Please RSVP by Tuesday, August 13th via email or call/text (646) 831-1105.
Thank you,
Susan Rybin